Mysteries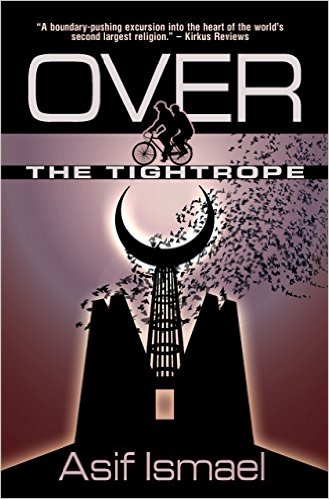 *Over The Tightrope by Asif Ismael. Price: Free. Genre: Adventure Thriller, Sponsor, Only free Feb 2nd, Metaphysical & Visionary. Rated: 4.7 stars on 16 Reviews. 340 pages. ASIN: B017MF6OXC. ISBN: 0996715800. Reviewers love it: This is a quirky fun story that lures the adventurous reader into some very unexpected territory! It intertwines biting satire with laugh-out-loud comedy! A provocative thriller that bridges the East and the West! A neat blend of elements from Dante, Inception, Mad Max and many other examples of great literature with a switcheroo at the climactic moment! This is perhaps the freshest, scariest and the funniest take on the current affairs rolling on the globe of our times!
*Snowfall by Sharon Sala. Price: Free. Genre: Crime Thriller, Romantic Suspense, NY Times Bestselling Author, Suspense. Rated: 4.3 stars on 99 Reviews. 375 pages. ASIN: B00VAKIKR4.
*Talking to the Dead (Fiona Griffiths Mystery Series Book 1) by Harry Bingham. Price: Free. Genre: International Mystery & Crime, Murder Mystery, Noir. Rated: 4.2 stars on 214 Reviews. 385 pages. ASIN: B01AIKRDP6.
**Deadly Fun: (Woman Sleuth Novel) (Deal, Not Free) by Pamela M. Richter. Price: $0.99. Genre: Mystery Deal, Sponsor, Women Sleuths, Romantic Suspense. Rated: 4.5 stars on 49 Reviews. 358 pages. ASIN: B00CX39HBU. Reviewers love it: Deadly fun is a romantic thriller escape and the author buys you a first class ticket! I enjoyed this book for several reasons – it is a fast, light read that is perfect for travel, vacation or a bubble bath! I enjoyed the storyline and it was truly amazing! The story flowed very easily! I enjoyed it immensely! Good, clean romance included! The action starts right up from the beginning and doesn't let up! If you are looking for a pacy summer read, you will love this book!
*Web of Lies by Larry A. Winters. Price: Free. Genre: Legal Thriller, Suspense Thriller. Rated: 5 stars on 6 Reviews. 204 pages. ASIN: B017PTUOCM.
Calhoun: Sacrifice (Dark God Trilogy Book 1) by Joe Mansour. Price: Free. Genre: Mystery, Suspense Thriller. Rated: 4.1 stars on 13 Reviews. 248 pages. ASIN: B00YPV0R7G.
*** Wild Card
The Razor's Edge (The Disavowed Book 1) by David Leadbeater. Price: Free. Genre: Mystery, Suspense Thriller, Thrillers, Men's Adventure, Mystery. Rated: 4 stars on 42 Reviews. 195 pages. ASIN: B00DMHDIRA.