Free Adventure Thriller Fantasy of the Day! An over the top Fantasy Satire of the radical interpretation of Islam. Reviewer: Wonder what Salman Rushdie thinks of this! Only Free Jan 18th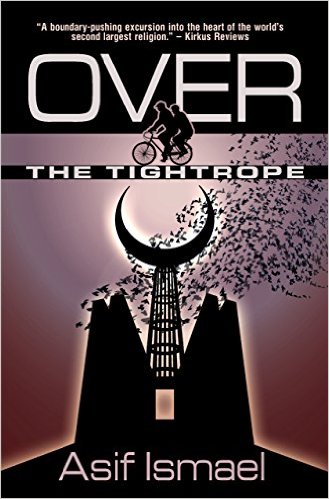 *Over The Tightrope by Asif Ismael. Price: Free. Genre: Thriller Adventure of the Day, Sponsor, Metaphysical & Visionary, Adventure. Rated: 4.6 stars on 14 Reviews. 340 pages. ASIN: B017MF6OXC. ISBN: 0996715800. Reviewers love it: Urban fantasy meets religion in this provocative thriller that bridges the East & the West, with the here and the hereafter! A neat blend of elements from Dante, Inception, Mad Max, and many other examples of great literature merged into a The Stand like ending! It is fantastic, fast-paced and stunning in its imagery! I highly recommend it!
Read it before it gets banned!